Guest House Extension
Jabbar Jute Mill, Bhairab, Dhaka, bangladesh

Situated on the edge of a river the 2400 sft new extension becomes an apparatus to capture the ever changing scenic views of the river. The building itself becomes a telescope by nestling the main spaces in a tube carefully wrapped by an outer shell to block the western sun.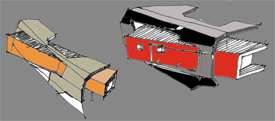 The tube extends to the river to take full advantage of the of the river views. An upper level courtyard is formed in the middle of the tube where guests can gather or relax under changing shadows cast from the overhead roof.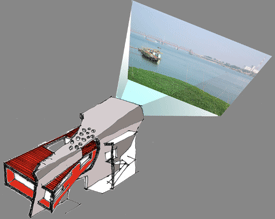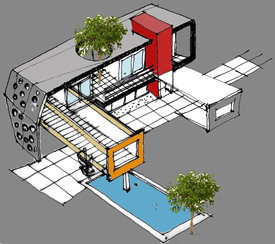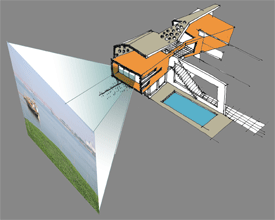 ---