Design Team
Architect of Record: Dr. M. Saleh Uddin
with
AKM Zahidul Islam
Silika Rahman Kona
Shahnaz Talukder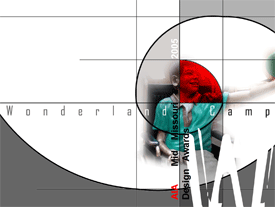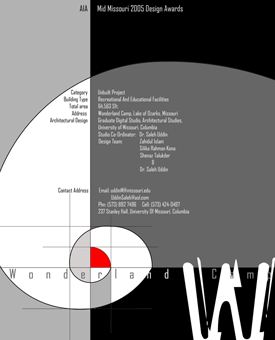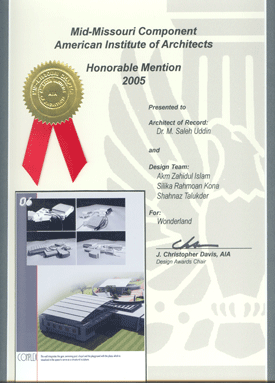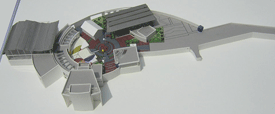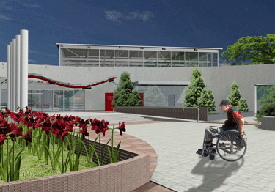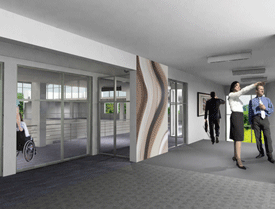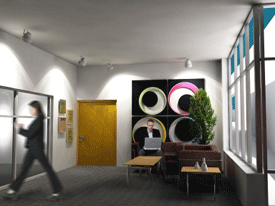 ---

The new design comprises of six primary elements:
Plaza and ampetheatre,
Gymnasium,
Auditorium,
Office, Classrooms and lobby, and
Covered swimming pool.
All linked together with a sweeping curved wall as an anchoring architectural element to tie people and make them feel as they belong to one big family under a wonderful year-around structure.

The design scheme is meant to connect, respond, and merge the new facilities with the existing Wonderland site fabric and characteristics. Keeping in mind that it is essential to make the entire site cater to all ages and disabilities the design creates a thin curved wall that wraps all the individual facilities and thus both connects and separates buildings and nature at the same time. A sense of central plaza is accentuated by arranging various functions around this curved wall. This wall enables the campers to relate themselves with the natural setting both inside and outside.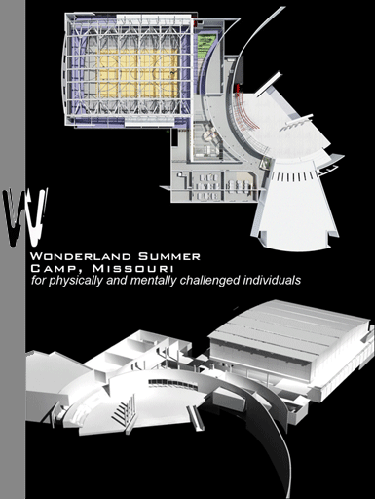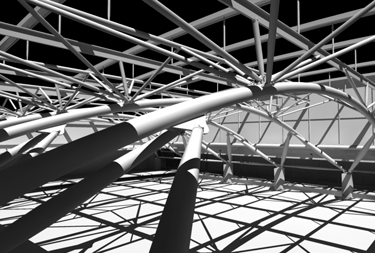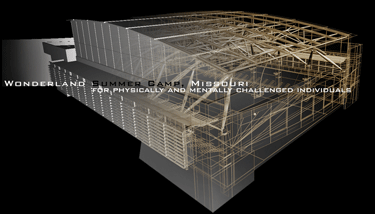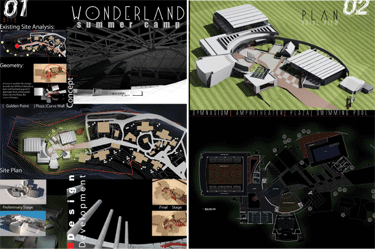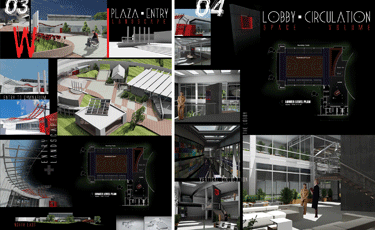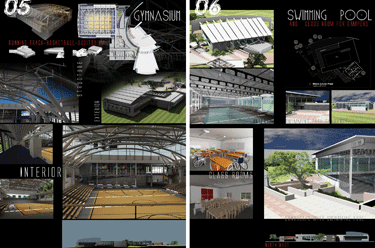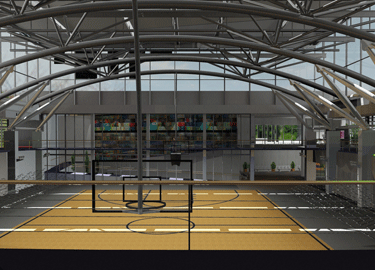 ---